PRIDE REFLECTION
Pride is more than a slogan or a rainbow flag on some merchandise for sale. This year at BelAmi we wanted to mark Prague Pride (taking place this weekend August 12th/13th) with a retrospective to commemorate the beautiful souls who lost their lives to tragic anti-gay violence.
As attacks on the LGBTQ+ community continue to ramp up around the world at a steady pace, even hitting BelAmi's backyard last year when two young men were murdered at a gay bar just steps away from our Bratislava office, we wanted to remind everyone to take a minute to acknowledge that the fight is not over.
Also, to take a moment to remember these lives lost, so if you scroll down below you'll see more information on the stories of these brothers and sisters who died tragically and senselessly. BelAmi stands in solidarity with those around the world who continue to suffer and lose their lives on a daily basis due to hate and ignorance. We look ahead to the day when everyone is free and open in every corner of the world to be whoever they want to be without fear.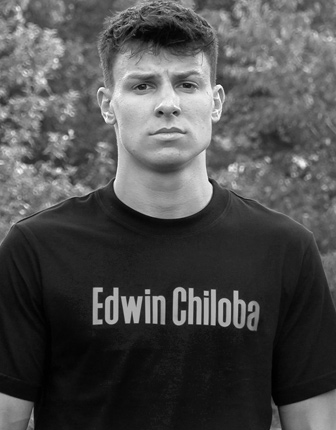 Edwin Chiloba
Kenya
Kenyan gay activist and fashion designer was murdered and his body was found stuffed inside a metal box in another episode that raised questions about dangers and discrimination faced by gay people across the East African nation.
Under British colonial-era law, gay sex in Kenya is punishable by 14 years in prison. The law is rarely enforced but discrimination is common.
Research suggests acceptance of homosexuality is gradually increasing in Kenya, but it remains a taboo subject for many.
Yelena Grigoryeva
Russia
Yelena Grigoryeva was a Russian LGBTQ+ and human rights activist. She actively campaigned for LGBTQ+ rights and social justice in Russia. Grigoryeva was known for her work in exposing cases of discrimination and violence against the LGBTQ+ community.
Tragically, she was found murdered in 2019 in Saint Petersburg. Her death sparked widespread outrage and highlighted the risks faced by activists in Russia.
Grigoryeva's activism and sacrifice continue to inspire and draw attention to the struggles faced by the LGBTQ+ community in Russia and the ongoing fight for equality and human rights.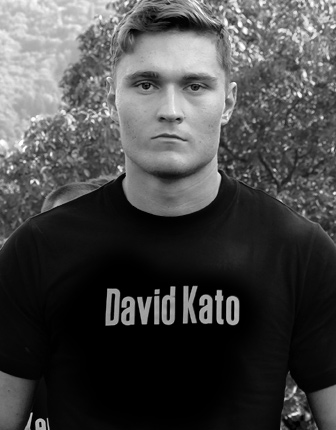 David Kato
Uganda
David Kato was a prominent Ugandan LGBT rights activist. He played a significant role in advocating for the rights and equality of the LGBTQ+ community in Uganda.
He served as advocacy officer for Sexual Minorities Uganda (SMUG) and actively campaigned against the country's oppressive anti-homosexuality laws. His activism and outspokenness made him a target of persecution and violence.
Tragically, David Kato was murdered in 2011, which drew international attention to the dangers faced by LGBTQ+ individuals in Uganda. His death sparked global outrage and further fuelled the fight for equality and human rights for the LGBTQ+ community in Uganda and beyond.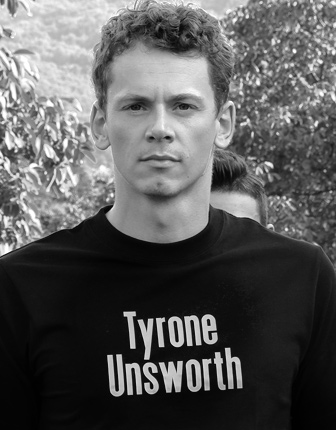 Tyrone Unsworth
Australia
Tyrone Unsworth was an Australian teenager who became a victim of bullying due to his sexual orientation. He identified as gay and faced relentless harassment and abuse at school. Despite his young age, Unsworth courageously spoke out about his experiences and advocated for LGBTQ+ rights.
Tragically, he took his own life in 2016, bringing attention to the devastating impact of bullying on young individuals and the urgent need for increased support and acceptance.
Unsworth's story serves as a painful reminder of the importance of creating safe and inclusive environments for all individuals, regardless of their sexual orientation. Tyrone was 13 years old.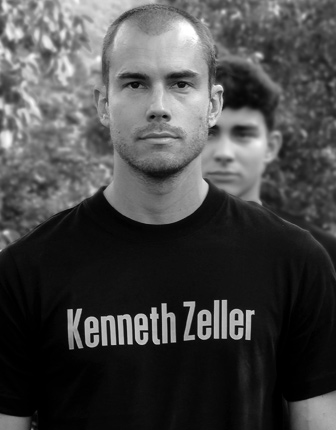 Kenneth Zeller
Canada
Kenneth Zeller was a librarian and teacher from Toronto where he was the victim of a homophobic hate crime when he was beaten to death by five youths in Toronto's High Park. Five young offenders were convicted and sentenced to prison.
The incident spurred the Toronto District School Board into implementing a program designed to eliminate discrimination based on sexual orientation.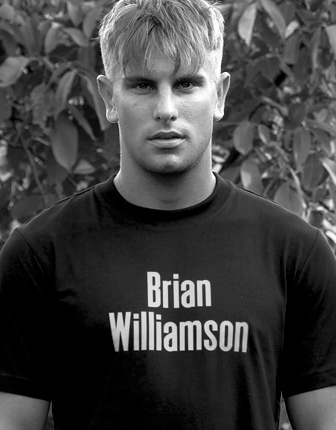 Brian Williamson
Jamaica
Brian Williamson was a Jamaican LGBTQ+ rights activist and co-founder of the Jamaica Forum for Lesbians, All-Sexuals, and Gays (J-FLAG) in 1998. He played a significant role in advocating for the rights and visibility of the LGBTQ+ community in Jamaica, a country known for its hostile environment towards queer individuals.
Williamson fearlessly spoke out against homophobia and discrimination and worked tirelessly to challenge societal prejudices.
Tragically, he was brutally murdered in 2004, highlighting the violence and dangers faced by LGBTQ+ activists in Jamaica. Williamson's legacy continues to inspire efforts for equality and justice in the LGBTQ+ movement.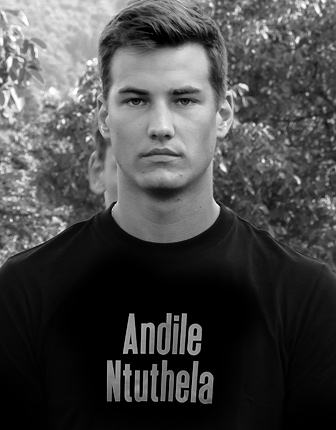 Andile Ntuthela
South Africa
Andile "Lulu" Ntuthela was remembered as a young leader who set an example for others, was proud of who he was and open about his sexuality.
In 2021, the remains of Ntuthela were discovered in a shallow grave at the house of the man who was charged for his murder. The murder has sparked outrage in the community following repeated attacks on LGBTQI people.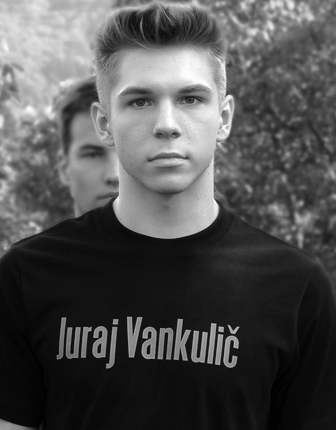 Juraj Vankulič
Slovakia
Juraj Vankulič was shot and killed on October 22 at a popular gay bar in Bratislava, Slovakia. The shooter had the day before published a 'manifesto' with extremist far-right anti-semitic, homophobic and transphobic views.
Slovakia is one of only 6 countries in the EU that does not recognize same-sex partnerships.
In the aftermath of the murder, the Slovak parliament, the National Council, voted against granting same-sex couples inheritance rights and the right to access medical records.
Matúš Horváth
Slovakia
Matúš Horváth was the 2nd victim of the October 2022 shooting at a gay bar in Bratislava, Slovakia. While we mourn every unnecessary death mentioned here, and the countless others that are too many to cover here, the shooting deaths of Matúš and Juraj struck too close to home, as the club where they were shot being less than a mile from our Bratislava offices, in a country (albeit with rampant homophobia) that has a relatively low incidence of violent crime.
76% of LGBT people in Slovakia still feel that they need to avoid holding hands in public.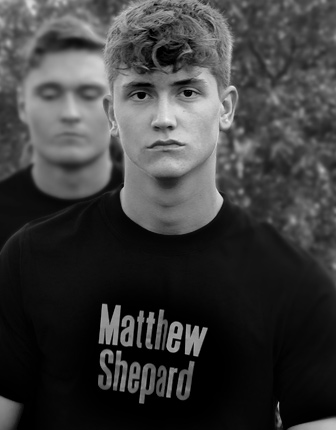 Matthew Shepard
USA
Matthew Shepard was a young American student who became a symbol for the fight against hate crimes and LGBTQ+ discrimination. In 1998, Shepard was brutally attacked, beaten, and left tied to a fence in Laramie, Wyoming, because of his sexual orientation.
The severity of the attack and his subsequent death brought international attention to the issue of anti-gay violence. Shepard's tragic story galvanized efforts to address hate crimes and promote LGBTQ+ rights, leading to the passage of the Matthew Shepard and James Byrd Jr.
Hate Crimes Prevention Act in 2009. His legacy continues to inspire advocacy and compassion for marginalized communities.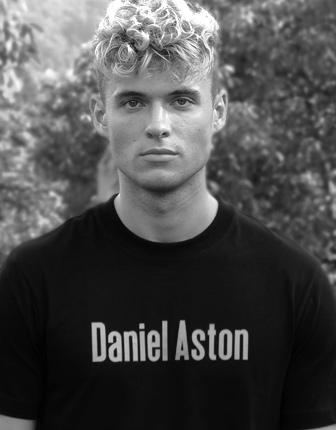 Daniel Aston
USA
Daniel Aston was a 28-year-old transgender man who was killed in the Club Q mass shooting in Colorado Springs on November 20, 2022, four others were also killed: Kelly Loving, Ashley Paugh, Derrick Rump, and Raymond Green Vance.
Seventeen people were shot and injured in the mass shooting. The offender was sentenced to five consecutive terms of life in prison without the possibility of parole, plus 2,211 years.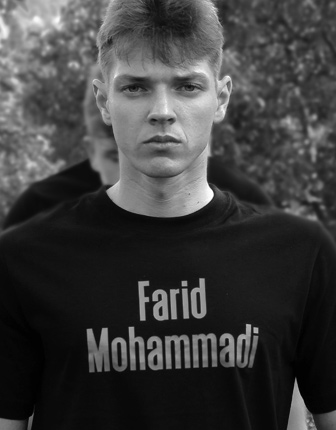 Farid Mohammadi
Iran
Farid Mohammadi and Mehrdad Karimpou were killed in the Maragheh prison in northwestern Iran, according to the Human Rights Activist News Agency (HRANA). The two men were arrested six years ago on charges of "sodomy by force" and had been in prison ever since.
LGBT+ people in often face horrific violence and discrimination just for living their truth. Sex between people of the same gender is illegal in the country and can be punishable by death or imprisonment.
According to Iran human Rights cases involving "sodomy by force" are "usually tortured during detention to obtain a confession".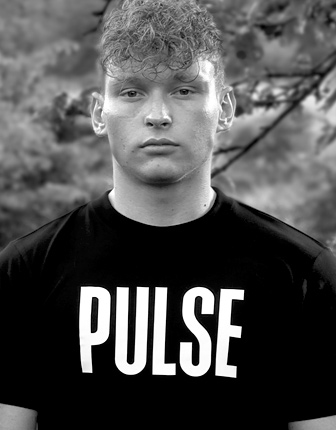 Pulse
USA
The Pulse nightclub shooting occurred on June 12, 2016, in Orlando, Florida, USA. It was a tragic act of mass violence and hate crime targeting the LGBTQ+ community. A gunman entered the Pulse nightclub, a popular LGBTQ+ venue, and opened fire, resulting in the deaths of 49 people and injuring dozens more.
This devastating incident brought global attention to the ongoing struggles faced by the LGBTQ+ community and sparked discussions about gun control, hate crimes, and the need for greater acceptance and understanding.The Pulse nightclub shooting stands as a solemn reminder of the work needed to combat discrimination and promote inclusivity.
Stanley Almodovar III, Amanda Alvear, Oscar Montero, Rodolfo Ayala, Antonio Brown, Darryl Burt II, Angel Candelario-Padro, Juan Martinez, Luis Conde, Cory Connell, Tevin Crosby, Deonka Drayton, Simón Carrillo Fernández, Leroy Fernandez, Mercedez Flores, Peter Gonzalez Cruz, Juan Guerrero, Paul Henry, Frank Hernandez, Miguel Honorato, Javier Reyes, Jason Josaphat, Eddie Justice, Anthony Disla, Christopher Leinonen, Alejandro Barrios Martinez, Brenda Marquez McCool, Gilberto Silva Menendez, Kimberly Morris, Akyra Murray, Luis Ocasio Capo, Geraldo Ortiz Jimenez, Eric Ortiz-Rivera, Joel Paniagua, Jean Mendez Perez, Enrique Rios, Jr., Jean Nieves Rodríguez, Xavier Serrano-Rosado, Christopher Sanfeliz, Yilmary Solivan, Edward Sotomayor Jr., Shane Tomlinson, Martin Torres, Jonathan Camuy Vega, Juan Rivera Velázquez, Luis Vielma, Franky DeJesus Velázquez, Luis Wilson-Leon, Jerald Wright